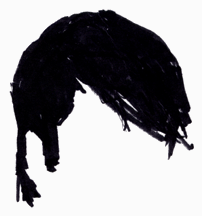 Marc Needham
Marc Needham lives with his three children and a dog in Encinitas, California.
Marc is a web strategist, holds three citizenships, likes to go outside and smiles a lot.
Save My Resume For Later
Resume in Microsoft Word format
Resume in PDF format
Read My Resume Now
2007 - present
Scripps Health, San Diego, CA
Corporate Director, Web Technology - (2007 - present)
Manager, Web Technology - (2007 - 2007)
Working at Scripps has offered me the opportunity to start from the ground up. Over my first six months with the organization I built a dynamic and effective team and outlined a comprehensive strategic vision for Scripps' future with the web. Since then I have taken the health system's various web presences from strength to strength.
Key accomplishments include:
Worked with stakeholders from the CEO to unit nurses and patients to analyze the organization's needs and develop a long-term strategic web plan.
Led redevelopment of Scripps.org resulting in 15% increase in traffic and a $3.5M increase in system revenue.
Matched strategic goals to budget and created a forward-thinking, customer-focused department of subject matter experts.
Introduced the idea of return on investment to marketing and helped to integrate actionable content into advertising campaigns.
2003 - 2007
Northwestern Memorial Hospital, Chicago, IL
Senior Software Engineer - (2006 - 2007)
Technical Webmaster - (2003 - 2006)
My time at Northwestern Memorial Hospital has been invaluable in rounding out my experience. In this position I have been given the opportunity to wear many different hats and to manage enterprise-level projects from start to successful completion.
Key roles include:
Help to shape strategic vision of group - matching relevant internet technologies to the hospital's overarching goals.
Design, develop and implement new features and applications to enhance the website.
Manage flexibly staffed teams of development consultants to ensure efficient workflow and strict adherence to hospital standards and policies.
Vocal advocate of usability-based defensive design and standards-based development.
Prepare budgets, project plans, technical specifications, strategy documents, database schema and network diagrams.
Major projects include:
Ground-up redevelopment of hospital website - allowing organization to fully leverage the current state of web technologies. Involved shifting thousands of pages of information from static HTML to a fully dynamic architecture. Built using the JSP Spring framework on Oracle 10g database and application server.
Post-launch implementation of site-wide custom content management system.
Development and implementation of e-commerce solution for online event registration and ticket sales.
2002 - 2003
Shiny New Media, Chicago, IL
Co-Founder/Principal Technology
Helped to build a successful web development company focused on customer satisfaction and industry-leading technology.
Managed teams of developers and designers to consistently complete projects ahead of deadline and under budget.
Prepared extensive competitive analyses of websites for potential clients, highlighting various strengths and weaknesses of their current web strategy.
Acted as lead developer and project manager on everything from small site redesigns to full e-commerce application development. Included creation of project plans and timelines, code standards and site documentation.
Established baseline metrics and implemented site tracking efforts to better gauge effectiveness of redesigned or redeveloped client sites.
2001 - 2002
optionsXpress, Chicago, IL
Web Designer/Content Producer
Transformed rough ideas into dazzling content. Included creation and maintenance of code and copy.
Successfully took lead position on a number of major design initiatives. Included extensive use of my time and resource management skills.
Worked closely with a variety of site partners to broaden the scope and enhance the mutual benefits of our relationship.
Adapted new web technologies to work alongside and within the existing framework of the site.
2000-2001
Walt Disney Internet Group, Seattle, WA
Technical Producer
Developed and maintained Disney's suite of entertainment websites including; Wall of Sound, Mr. Showbiz and Movies.com. Included brainstorming new features and the maintenance of existing ones.
Became heavily involved with online promotion of the website brands.
Led the push for standards and accessibility compliance that eventually led to a change in company development policy.
Organized and led training sessions for management and development staff in new internet technologies.
Honed user interface design and usability skills to a razor sharp edge.
2000-2000
InfoMedX, Seattle, WA
Web Developer II
Played key role in construction of complex, dynamic, web-based medical document management application. Project was built in ColdFusion using a SQL database.
Developed, created and aided in distribution of training and promotional materials.
Demonstrated a keen ability to work well in high-stress, tight deadline situations.
Past Experience
1999-2000
Hodes Group, Seattle, WA
Account Coordinator
1998-1999
PrimeSynergy, Champaign, IL
Marketing Specialist/Web Designer
1996-1998
Planet Digital Network Technologies, Champaign, IL
Web Designer
Summer 1996
The Kimball Group, Itasca, IL
Copywriting Intern
Education
Bachelor of Science in Communications
University of Illinois - Urbana-Champaign
Conferred January 1999
Software Proficiencies
Adobe HomeSite+
Apache Tomcat
Adobe Photoshop
Adobe Illustrator
Adobe Flash
Adobe Dreamweaver
Microsoft Office Suite
MSSQL, MySQL, PostgreSQL
Eclipse IDE
Ant
Oracle Application Server
SQL Server
QuarkXpress
Language Proficiencies
JSP
PHP
XHTML/CSS
Ruby
Ajax
XML
XSL/XSLT
ColdFusion
SQL
JavaScript
Environments/Frameworks/&c...
Windows
Macintosh
Unix
Spring (JSP)
Rails (Ruby)
DMAIC/Six Sigma
People On Marc
"Marc is going to have the most fucked up, craggy laugh lines when he's 80.
And so will the rest of us for knowing him."
Karen K.
"Simply put, Marc Needham rocks. ... Marc is smart, strategic, responsive and fair. He's also consistently kind and extremely funny - two qualities that make tough business situations easier to stomach."
Catherine J.
"... Marc stood apart in how successfully he managed fiercely disparate stakeholders, championed user-centered design, maximized legacy technology, deftly utilized vendors to the best of their strengths and remained impossibly genteel and calm throughout ... It was truly a pleasure working with Marc."
Olivia C.
"[Marc] was a kind and patient teacher, helping me to understand and navigate Web management. Marc is a consummate professional with great project management skills and a thorough understanding of the Web..."
Barbara G.
"Not only is Marc an amazing manager, he is also a great mentor. If there were a factory that could produce the perfect combination of everything I look for in a business relationship, Marc would be the mold. Not only does he understand the value of a great worker (both financially and intellectually), he also has the ability to keep all parties in a project completely happy while allowing them each the appropriate amount of autonomy to not FEEL 'managed'."
Nicholas O.
"[Marc] brings a fresh and innovative perspective to each assignment."
Sairam R.
In The Media
AMN Healthcare
Social Networking Has Hospitals All a 'Twitter'
Read Article
HealthLeaders
What are you doing? Twitter-using hospitals have the answer
Read Article [PDF]
New York Times
Webcast Your Brain Surgery? Hospitals See Marketing Tool
Read Article
HealthLeaders
100 Ways for Hospitals, Health Systems to Twitter
Read Article
HealthLeaders
Climbing the Mountain of Social Media Buy-In
Read Article
HealthLeaders
Are Social Media's Rewards Worth the Risks?
Read Article
San Diego Business Journal
Scripps Web Site Gets Healthy Upgrade
Read Article
Web Site Scripps.org, Designed by PINT, Inc, Garners Awards for Best Site, Best Newsroom.
Read Article
Los Angeles Times
The Hunter S. Thompson of real estate
Read Article